Photo Gallery
97/01/16 At the "Big River"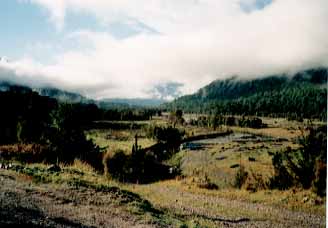 The fourth day of my fishing trip, another fishing guide Mr. Brent Trolle took me to the Big River. It is so big and wide. Are many brown trout waiting for us?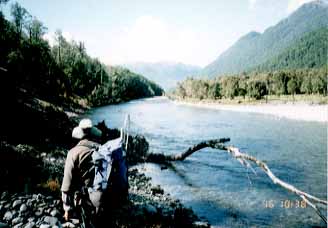 We arrived at a point with fallen trees. We walk along the river bank very carefully, and looked for a trout.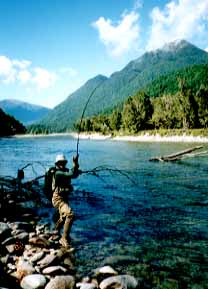 We found a brown trout near the bank. Then I tried a few times of test cast, and cast my fly to the trout. But I could not find where the fly was. Suddenly, Mr. Trolle shouted "Strike!!", so I set a hook, the trout began to dash toward downstream. I was grinning at this picture.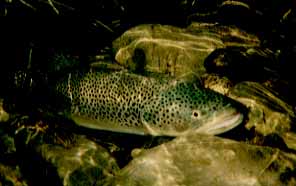 After a few minutes of fighting, I finally landed the trout. The fish had a sturdy face like a wild animal.