Photo Gallery
98/11/30 Fly into the world natural heritage site.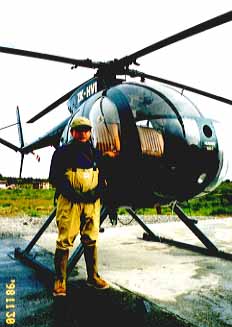 Brent said to us the river has some trophy brown trout, over 70cm in their size. How should we do if such big trout was on our rod?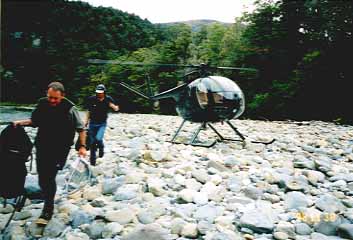 We once landed and take out the camping gear to the camp site, then backed to the lower leach. Mr. Morgan gently controlled his helicopter.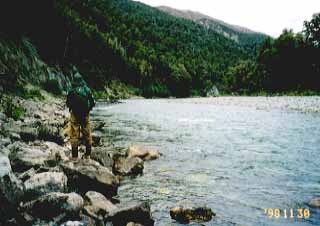 We stalked and make some casts carefully.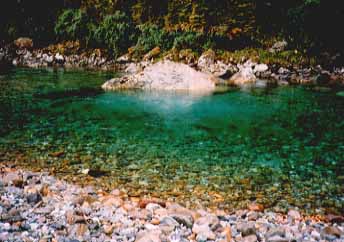 There was a black shadow in the deep water of the centre of the pool. It looked like a huge brown trout. So I changed my position, and made the first cast. But nothing had happened.