Photo Gallery
98/12/03 At an inlet of a lake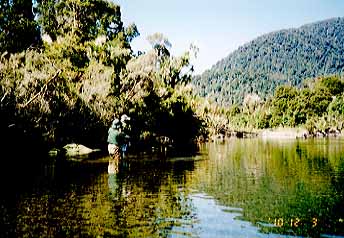 We parked our car beside the road, then walked for 30 minutes. There were several dark coloured shadows in the quiet stream.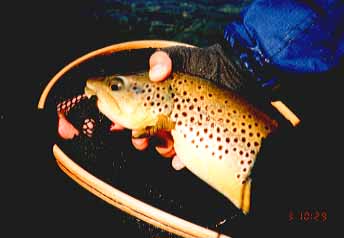 Brent took us to the other side of the stream. We crossed the water extremely carefully because that trout were very spooky. Clear sky, quiet water flow, gin-clear water and spooky brown trout, we all knew the situation was challenging. However, my pheathant tail nymph that was chosen by Brent worked well.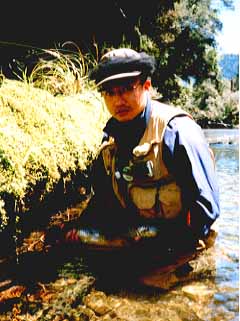 Nori tried to the upper points. When his dry fly flowed over an old log which sank in the water, a large jaw appeared, then it grabbed the fly. The brown curved Nori's new bamboo rod so tightly. He smiled happily in the calm morning.