Photo Gallery
97/01/15 Retreated from the "Mountain River"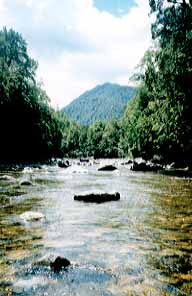 I could not catch any trout. It was the last moment of fishing in the Mountain River. There was a quiet water flow in a summer afternoon.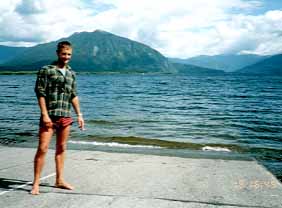 The fishing guide David and I had a rest on the lamp way at Lake Brunner. I took a photo of David.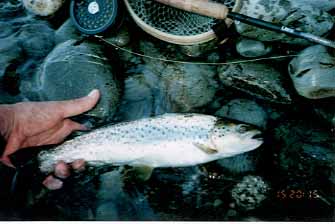 After three days of no fish, I finally caught a brown trout in the Big River. The fish ran into the fast current, and fought with great power. It was 8:15 in the evening.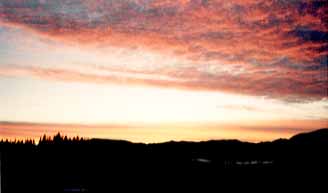 Sunset dyed the sky into red colour. The catch of the first brown trout brought me a peaceful mind.