Photo Gallery
"Unagi" Japanese eel fishing with my father.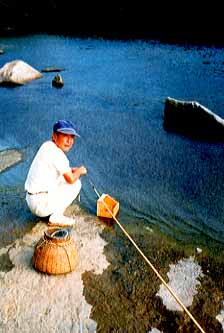 This afternoon, My father found some good worms. He usually uses worms as the bait for eel fishing. So he took me to his favourite spot for eel fishing. A Bamboo rod, a rounded creel and a watching goggle are all his tackles.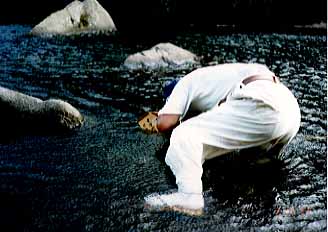 This is a typical eel fishing style. Japanese eel lives in the holes or cracks between stones and rocks in a river. He is carefully searching out the eel's hole. "Hey dad! You look like a master of eel fishing."
"I don't look like. I
AM
a master! I really am."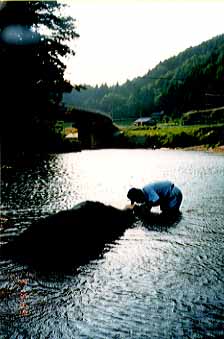 A sunset has come. Here eels are not, There are not too. There are no eels near here....... What is wrong today?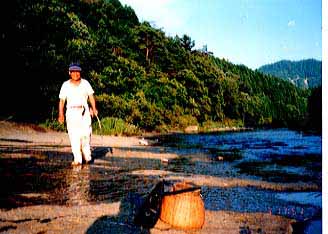 "Hey! There wasn't any byte at all! Let's go to the grocer's, and buy some meet for tonight's dinner."
It was a hot summer day of 1996.