Photo Gallery
Well done! Dad!
My father showed his pictures for me. Oh! He was so young on that day!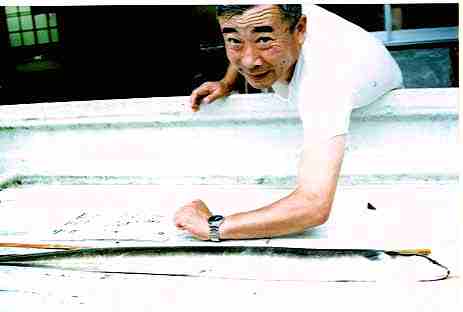 On a summer day, Dad has caught a good eel at his favourite point. Let's take a photo!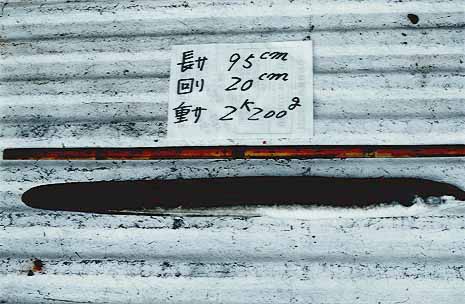 It really is a big one! He said to me, and measured it. It weighed 2k 200g! It was a good conditioned eel.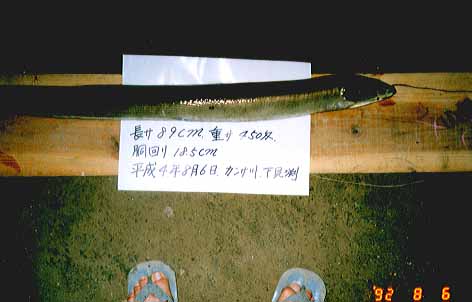 On August 6th 1992, he went to a river at the neighboring town. He had a hard fight with the big eel. It showed unbelievable power. "Unagi" makes a powerful resistance with its tail. It put its tail into a slit of stones, and endured the pain and the tension of line.